space for humanity humanitarian
Welcome on the challenge page!
A label has been attributed to each challenge #AIS-IN or #AIS-OFF. Pay attention to this label.
If you'd like a chance to win the Grand Prize, or some of the partner prizes targeting entrepreneurial projects, our advise is to choose a challenge with the #AIS-IN label.
If you'd like to have fun, change the world or want to win some of the partner prizes not strictly targeting entrepreneurial projects: Challenges with the #AIS-OFF label are made for you.
Keep in mind that the classification of the challenges is just there to help you, it's just an indication… Be imaginative, nothing is impossible with an open mind and the best projects might be hiding in the #AIS-OFF label !
Label:
#AIS-IN: Challenge with a high business potential
#AIS-OFF: Challenge with a low business potential

More explanation regarding the other tags:
#Patent: Challenge based on CNES or ESA Patent
#Data: Challenge based on satellite data (Pleiades, Sentinel, etc…)
If you want to narrow down your search, these tags will help you:
#EarthObservation #Satellite #Navigation(GNSS) #Drone #Balloon #SpaceOperation #Optical #Electronics #ImageProcessing #Materials #Robotic #BigData #ArtificialIntelligence #InternetOfThings #Moon #Mars #ISS #Exploration #SpaceExperiment #Ecology #Health #Science #Software #Data #Patent #GeoMarketing #Agriculture #Copernicus #3DPrinting #Manufacturing #Structure #Civil-MilitaryTechnology #Telecommunications #Launchers
The challenges's page is getting ready, come back really soon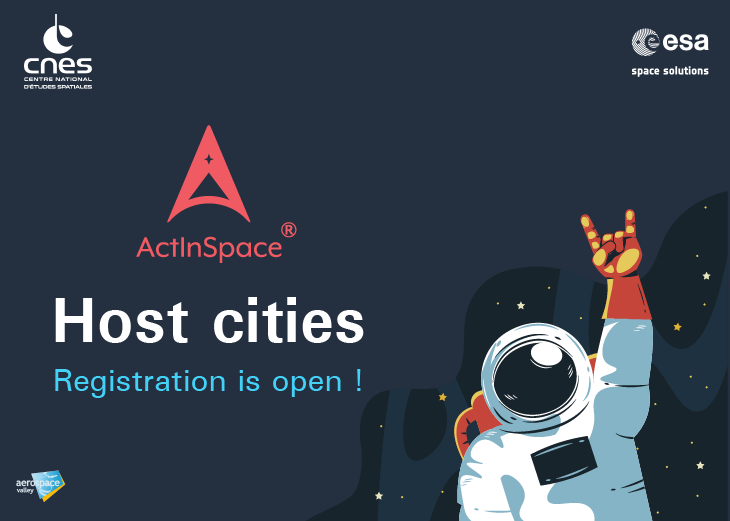 City registration is open !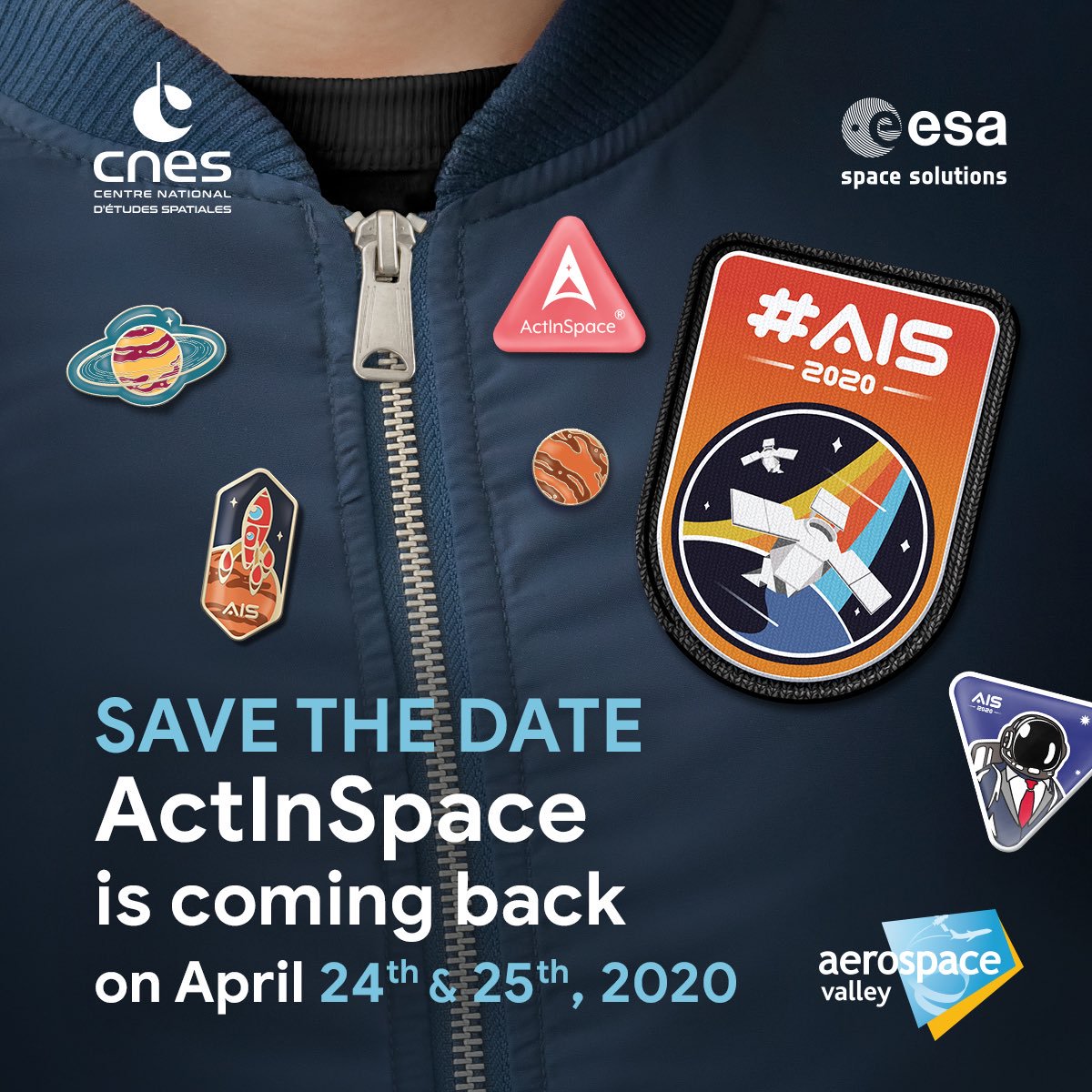 ActInSpace® 2020 kicks off at Paris Air Show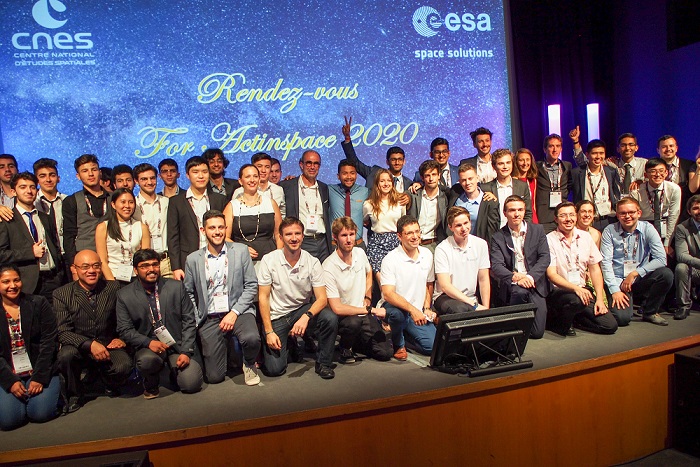 Press release: Winners of the #ActInSpace® 2018 edition
Home page
About
Challenges
News / Blog
World map
contact@actinspace.org