WELCOME ON THE CHALLENGE PAGE !
Here you will find the challenges that you will solve during the 2022 edition Hackathon !
Which one will be your way to victory ?
Many thematic are available !
#IOT , #IT , #Environment , #Security , #Energy , #Health #Climate #EO #Agriculture #Telecommunication #AI #GNSS #Crossed data
Let's get started !!
The challenges's page is getting ready
Discover the winners of the locals editions !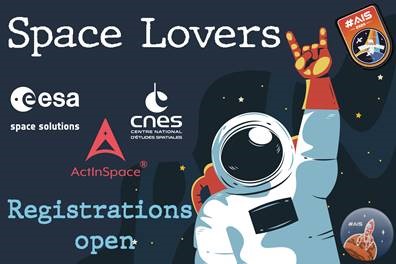 Only a few weeks until ActInSpace 2020 !
Home page
About
Challenges
News / Blog
World map
Legal notice
contact@actinspace.org