ActInSpace Tools
A series of documents will be published on this page leading up to the ActInSpace 2020 contest. Keep coming back to this page regularly to see what has been made available.
User guide
Here you will find all the information you need to create and set yout team, pick challenges, but also to ask questions to experts or local organizers !
Jury Criteria
Here are the Jury Criterias that will be used for the locals editions and the international final! May the innovation be with you
Business Model Canva
Here is the business model canva in order to become the great master of the Business Plan
Business Classroom
Here you will find the materials to become a business expert ! Come learn the basics your need to launch your startup with Point- Iot !
Expert Guide - EN
Guide for the experts
Jury Guide - EN
Guide for the jury
Participants Guide - EN
Guide for the participants
Technical courses with GEO University
Find the 2 steps guide to get one free course for the week end of the Hackathon. In partnership with GEO University
Replay of Webinar challenges
All the challenges replay available are here. Learn more about the challenges !
The winners of the locals editions
Here you will find the winners of each locals editions with theirs projects
Internationals Prizes criterias
Here you will find the international prize criterias. Every team can participate to these prizes. You just have to make sure that your team has been validated on your participant dashboard.
Discover the winners of the locals editions !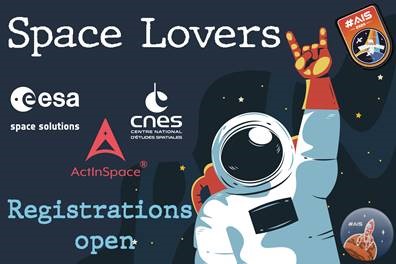 Only a few weeks until ActInSpace 2020 !
Home page
About
Challenges
News / Blog
World map
Legal notice
contact@actinspace.org