L'#ActInSpace2020 - Montpellier aura lieu les 13 et 14 novembre prochains à l'IAE, école de management de l'université de Montpellier (place Eugène Bataillon, Bât 29, Montpellier). Co-organisé à Montpellier par Aerospace Valley et le BIC de Montpellier Méditerranée Métropole, ActInSpace est un hackathon spatial international de référence. Cet évènement est organisé avec le support de l'IAE de Montpellier, la Fondation Van Allen, les associations Contact et Pépite, Montpellier Méditerranée Métropole, la Banque Populaire du Sud.
ActInSpace® est un grand concours international à l'initiative du CNES et de l'ESA, pour imaginer en 24h les produits et services de demain à partir de données satellite ou de technologies issues du secteur spatial.
A mi-chemin entre un start-up week-end et un hackathon, ActInSpace® propose à des équipes de 2 à 5 personnes, provenant du monde entier et composées de profils divers, de relever en 24 heures l'un des challenges proposés par le CNES et l'ESA, à partir de leurs brevets ou de données fournies par les partenaires de l'événement (Airbus, GSA, ESSP, SES, WEKEO …).
Etudiants, chercheurs, entrepreneurs, amateurs, passionnés.... quel que soit votre parcours, vous êtes les bienvenus pour participer et explorer de noveaux concepts, créer de nouvelles activités, faire murir vos idées dans le cadre d'un évènement sympatique et collaboratif!
Alors n'hésitez plus et donnez l'opportunité à votre équipe de présenter son idée devant un jury de professionnels (chercheurs du spatial, chefs d'entreprise, acteurs de 'linnovation et de la création d'entreprise, etc.) et lors des finales nationale et internationale. Tous les participants seront récompensés, le grand prix est un vol parabolique zero-G Airbus A310. Toutefois, le plus important n'est pas uniquement de gagner, mais de penser des solutions permettant la création de start up, grâce aux experts de divers horizons qui soutiendront tous les participants et les équipes 24h/24 pendant le concours. Par la suite votre projet pourra être accompagné par le BIC de Montpellier et les partenaires locaux afin de faire de votre projet un projet d'entreprise!
Il n'y a aucun prérequis pour participer à cet évènement mondial de 24h!
Pour vous inscrire c'est ici: https://actinspace.org/register

Pour toute question, n'hésitez pas à contacter Emilie Séveno: seveno@aerospace-valley.com, 06 49 30 23 17
This year #ActInSpace2020 – Montpellier will take place at "IAE", the University School of Management (located on the University campus, Place Eugène Bataillon, Montpellier). ActInSpace was created by the CNES (the French Space Agency). This event is co-organised by Aerospace Valley and BIC Montpellier Méditerranée Métropole, in collaboration with IAE Montpellier and supported by Contact, Pepite LR, Montpellier University, the Fondation Van Allen and Banque Populaire du Sud.


Montpellier Méditerranée Métropole has a young and dynamic environment, and enjoys the strongest growth of the French cities (plus 6 500 inhabitants every year), with 43% of the population who is below 30 years old (72 000 students).
Montpellier has built its economic successes by focusing on innovation. For the past thirty years, local public authorities have endeavored to promote the massive potential of research and education in the territory to fertilize the business community.
Students, researchers, amateurs, passionates…. whatever your background, you are welcome to be part of our International Hackathon. Come to Montpellier University campus to try something new, to explore new concepts and maybe to create new business ideas in a fun collaborative event.
Come and give your team the opportunity to present your idea during the final in Toulouse. The winners of the ActInSpace contest will be awarded with amazing prizes, with the grand prize being a Zero-G Airbus A310 parabolic flight. However, the most important is not just to win, but to reach solutions ready to launch start-up companies, thanks to experts supporting all participants and teams round-the-clock during the ActInSpace contest.
There are no prerequisites to participate in this 24 hours event!
You can fill in the application form now! https://actinspace.org/register

For any question, please contact Emilie Séveno: seveno@aerospace-valley.com, 06 49 30 23 17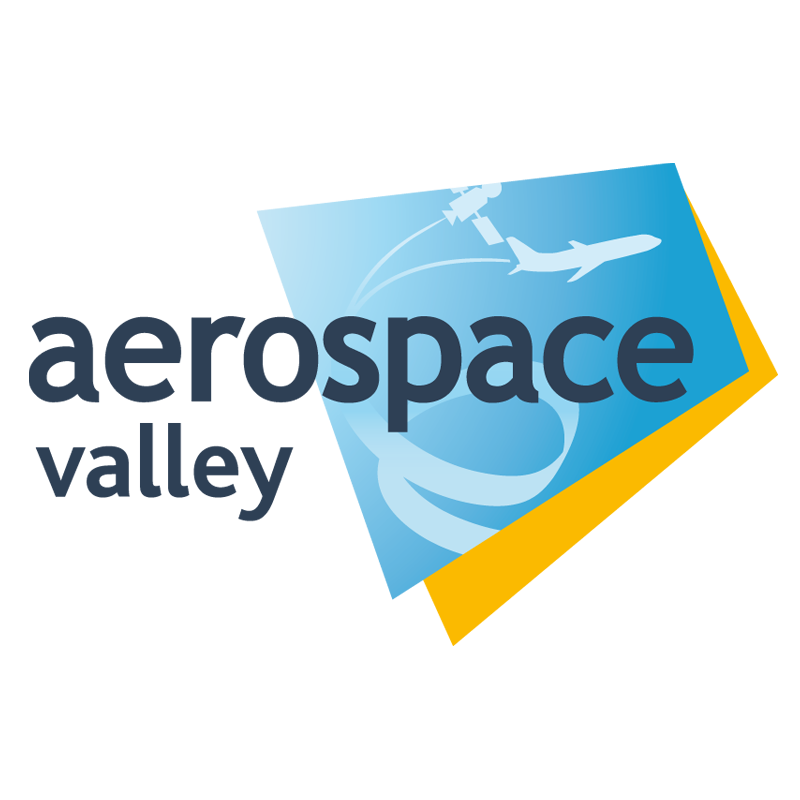 The event will take place at IAE Montpellier Bât 29 - Place Eugène Bataillon, 34090 Montpellier
Tramway 1, stop Université des Sciences et Lettres.
Avenue Augustin Fliche to place Eugène Bataillon.
Discover the winners of the locals editions !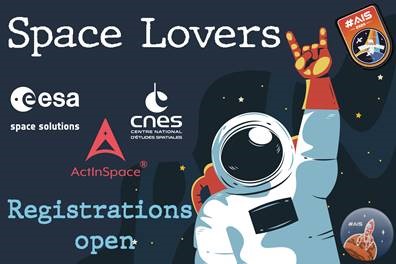 Only a few weeks until ActInSpace 2020 !
Home page
About
Challenges
News / Blog
World map
Legal notice
contact@actinspace.org