The event was created by the CNES. Today it is mostly organised by Aerospace Valley through its management of ESA BIC Sud France.
The first edition of ActInSpace took place in 2014. Five French cities participated in the event. 201 candidates enrolled in ActInSpace I and 4 start-ups were eventually created. Each company has received or will receive a license to develop a CNES patent.
ActInSpace 2018 is already the third edition of the contest and it has truly become international! Participants from over sixty cities have enrolled in the event, and candidates come in from all corners of the globe.
The French finale will take place in Toulouse, during the Toulouse Space Show in June. The winners of this finale will receive the once in a lifetime chance to go to Guyana and witness the launch of an Ariane spaceship.
For this edition, we propose several prizes that you will find below. To learn more about the prize, the selection criteria, and the deliverables, please check it out on the CNES website: https://entreprises.cnes.fr/fr/entreprises-partenaires/actinspacer/les-prix/les-prix-francais
ActInSpace's prizes in France
Win a trip to Guyana
The first prize for the French participants is a visit to Guyana, to have the once in a lifetime experience of viewing the launch of an Ariane, among all the other wonders Guyana has to offer !
With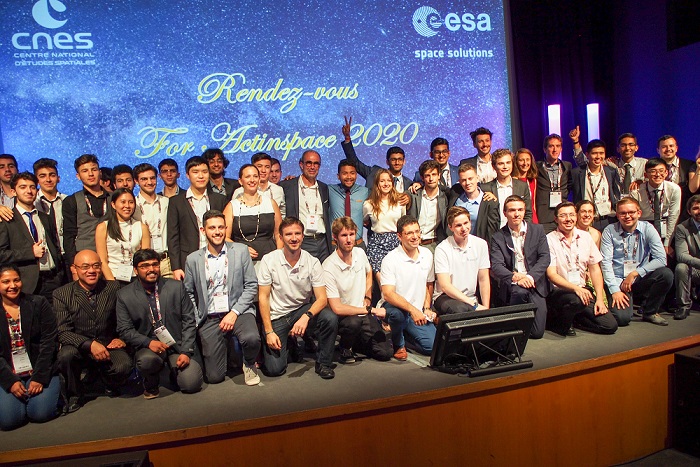 Press release: Winners of the #ActInSpace® 2018 edition
Press Release : ActInSpace Goes International
Boost your Career in Aerospace!
Home page
About
Challenges
News / Blog
World map
contact@actinspace.org