1st SPACE HACKATHON in Košice
ActInSpace is an international space hackathon that will be held in Slovakia for the first time.
Save the date 13 - 14 November 2020, come to Košice, and accept the challenge from the top SPACE TECHNOLOGY companies. Your team will have 24-hours to prepare the solution with the potential to compete in the international finals in France. Students, programmers, entrepreneurs, scientists, engineers, technologists, designers, come to join us at the international ActInSpace 2020!
ActInSpace 2020 timeline
February 2020: Publication of challenges
September 2020: Opening of registration for contestants on https://actinspace.org/register
5 November 2020: Warm-up and hackathon teams matchmaking during SPACE::TALK
13 - 14 November: Local hackathon in Košice
January 2021: International finals (Toulouse, France)
General information about ActInSpace®
What is ActInSpace?
ActInSpace is an international innovation contest uniting over 100 cities across 50 countries. Designed for students and young workers but open to everyone. ActInSpace is an event targeting creativity and aiming to cultivate young entrepreneurial initiatives. Throughout 24-hours, teams have to imagine and design innovative services and products derived from space technologies and space acquired data.
Challenges
One of the objectives of ActInSpace is to create a bridge between space agencies and citizens. Therefore, the competition offers challenges based on CNES and ESA patents, which participants can access exceptionally. The challenges are based on space date & on high-level technologies, easy to re-use with high potential for commercial applications. Choose your CHALLENGE right now.
Registration
The registration is required on https://actinspace.org/register. Each team might have 2-5 members. The attendance on the hackathon will be for free.
Prizes
The best team from the local hackathon in Košice will have a chance to attend international finals in Toulouse (France) and to compete for a ZeroG flight in the European astronaut's aircraft and to get the opportunity to be accompanied for the launch of own startup.
STAY TUNED! Additional information will be announced continuously ...
Je možné spojiť SPACE & IT na Slovensku?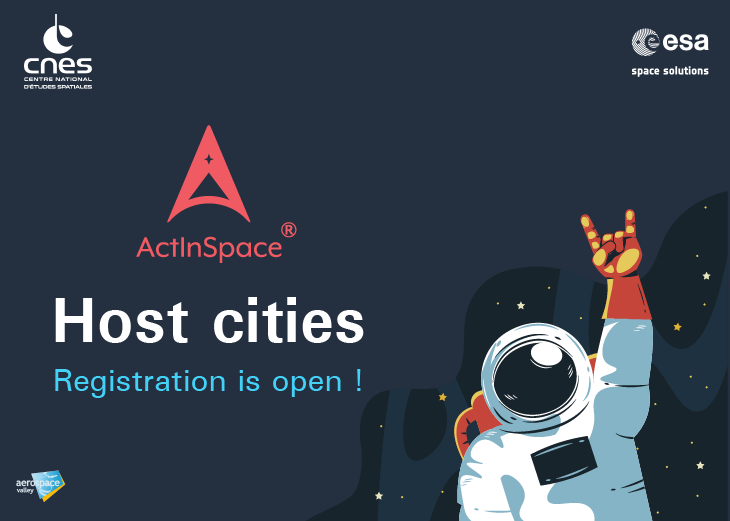 City registration is open !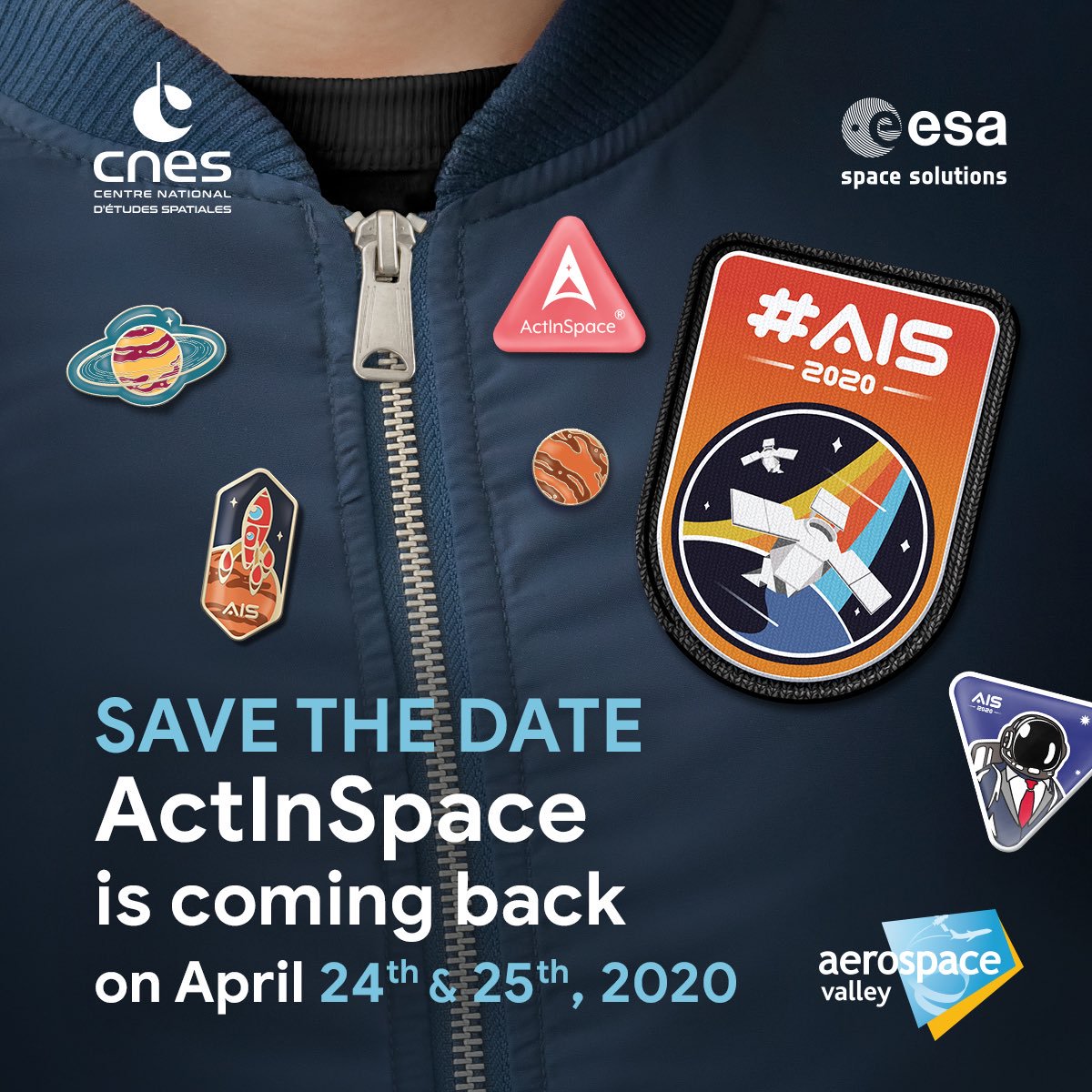 ActInSpace® 2020 kicks off at Paris Air Show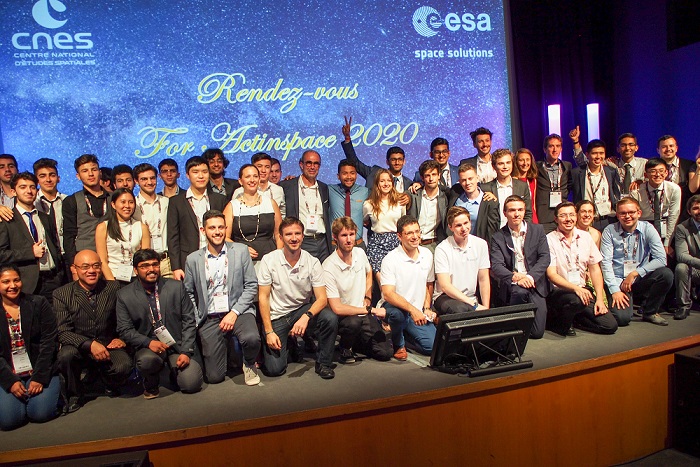 Press release: Winners of the #ActInSpace® 2018 edition
Home page
About
Challenges
News / Blog
World map
Legal notice
contact@actinspace.org