Welcome to participate in ActInSpace® Bulgaria!

After the success of the first Copernicus Hackathon 2019 in Bulgaria, Risk Space Transfer - Technology Transfer Office, will organize the First Innovation Contest ActInSpace® 2020 Hackathon in Sofia, on April 24th-25th 2020.
Are you ready to realize your dreams of getting involve in space?
ActInSpace is the place where you can make your dreams to become true. If you are interested in space-based technologies and have an idea this is the place where you can show your potential.
If you are a student, developer, creative person, marketer, entrepreneur or a simple space enthusiast, you are welcome to be part of this event. ActInSpace challenge is designed for students but open to everybody! During the event every team will be mentored by expert scientists, engineers and the business.
ActInSpace is an international innovation contest, taking place in 50 countries, 100 cities and 5 000 participants all over the world which will meet the real life challenges using space technologies and data. The event goal is to build a bridge between civil society and space agencies to make patent licensing more accessible.
ActInSpace 2020 timeline:
February 2020: Publication of challenges
February to April 2020: Registration of contestants on https://actinspace.org
24 - 26 April 2020: Local hackathon in Sofia, Bulgaria
17 - 19 June 2020: International finals, during Global Space in Toulouse (France)
Who can participate in ActInSpace® 2020?
Everyone above 18 years old who has bigger dreams and wants to develop their entrepreneurial spirit in the fields of aerospace technologies.


How can I register to the contest?
Registration will open on 29th of February 2020!


Where will the national contest take place?
The national contest will take place in Sofia, Bulgaria.


What is the first prize for the winner?
The winning team will have the opportunity to represent Bulgaria in Toulouse for the international final which will take place during the Toulouse Space Show, on June 17-19th 2020 in Toulouse.
The winners of the ActInSpace contest will be awarded with amazing prizes, with the grand prize being a Zero-G Airbus A310 parabolic flight. However, the most important is not just to win, but to reach solutions ready to launch start-up companies, thanks to experts supporting all participants and teams round-the-clock during the ActInSpace contest. So, GET READY to be coached, advised and encouraged by top technical and business experts transforming your idea into a winning business concept in just 24 hours.
What are the challenges?
Welcome to meet the challenges based on technologies or data from space and invent tomorrow's new services and innovation.
Show off your skills, solve problems, and make a difference!
Stay tuned, further info is coming soon!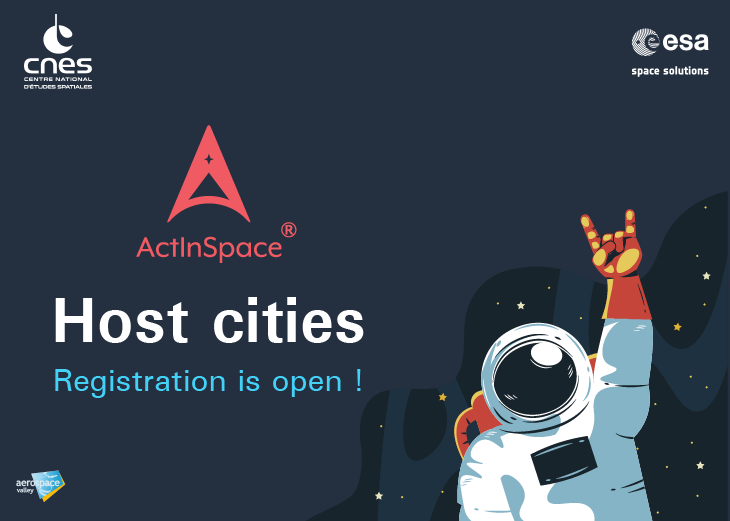 City registration is open !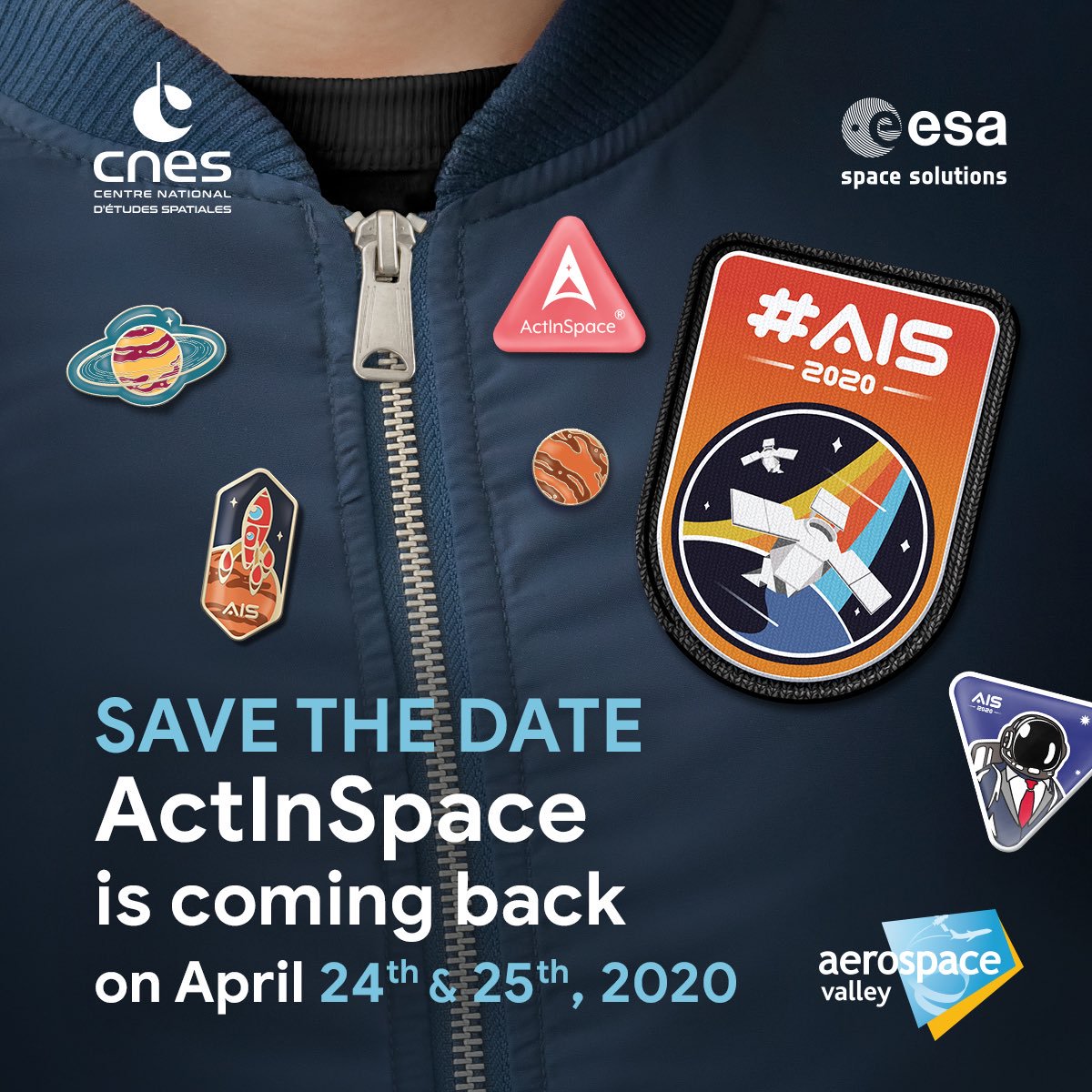 ActInSpace® 2020 kicks off at Paris Air Show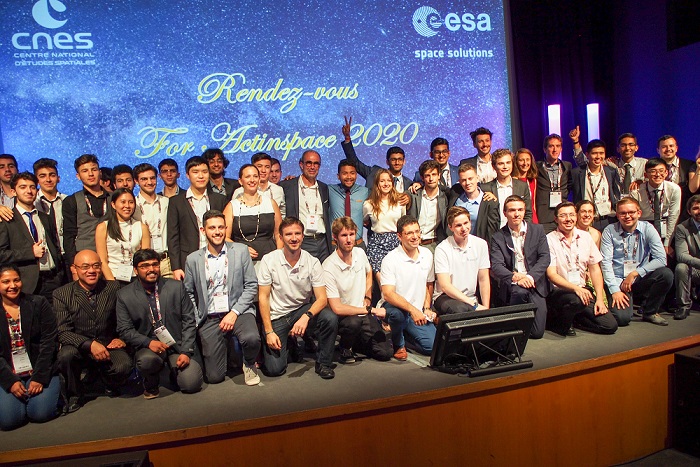 Press release: Winners of the #ActInSpace® 2018 edition
Home page
About
Challenges
News / Blog
World map
Legal notice
contact@actinspace.org